5 Page Prinbtable PDF
Formatted 8.5 x 11 inches
For personal use only. Images are copyrighted
©Little Truths Studio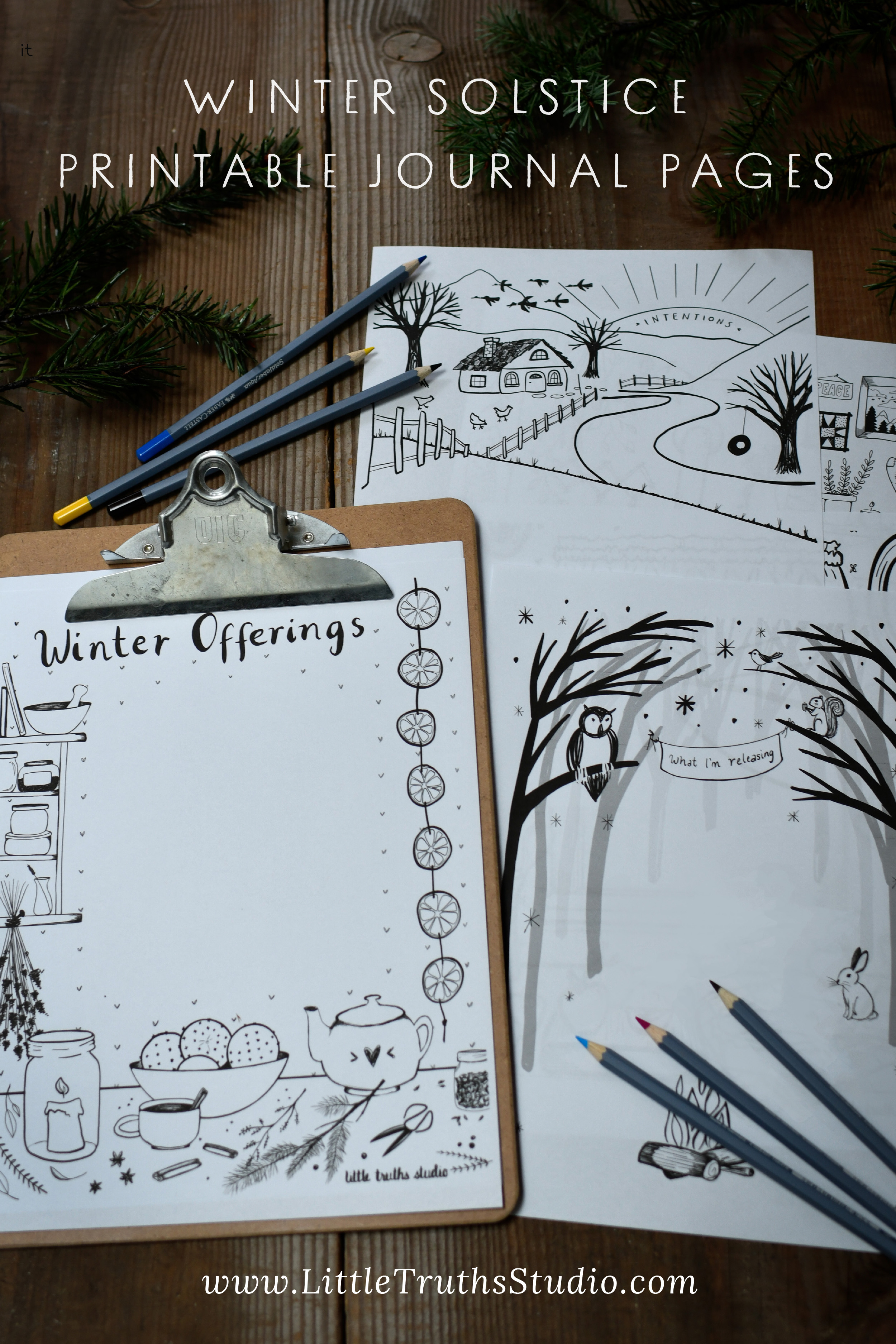 These journal pages are meant to offer an opportunity to reflect on the magic of the winter solstice, as we welcome the return of the light. There is room to write freely and explore what this time of year means to you.


Page 1 Winter Offerings- what winter solstice crafts and activities will enhance your winter solstice experience?


Page 2 Releasing journal
page. What are you releasing? What are you ready to let go of to make room for new blessings and opportunities in the coming year.


Page 3 Winter Solstice Feast menu planning page


Page 4 Winter Hearth coloring page


Page 5 Intentions for the new year journal page