My gardens have taken many forms over the years and I'm a firm believer that anyone can garden just about anywhere. When I first started out, I grew a few herbs on my windowsill because I had no green space of my own. When we moved to a new home we joyfully ripped out the lawn to put in raised beds for veggies. Now, in the shade of the forest, we enjoy an ever-expanding container garden on the deck.


For me, digging in the dirt, feeling the earth in my hands, has become a sacred practice and one I've documented for many years, in a journal...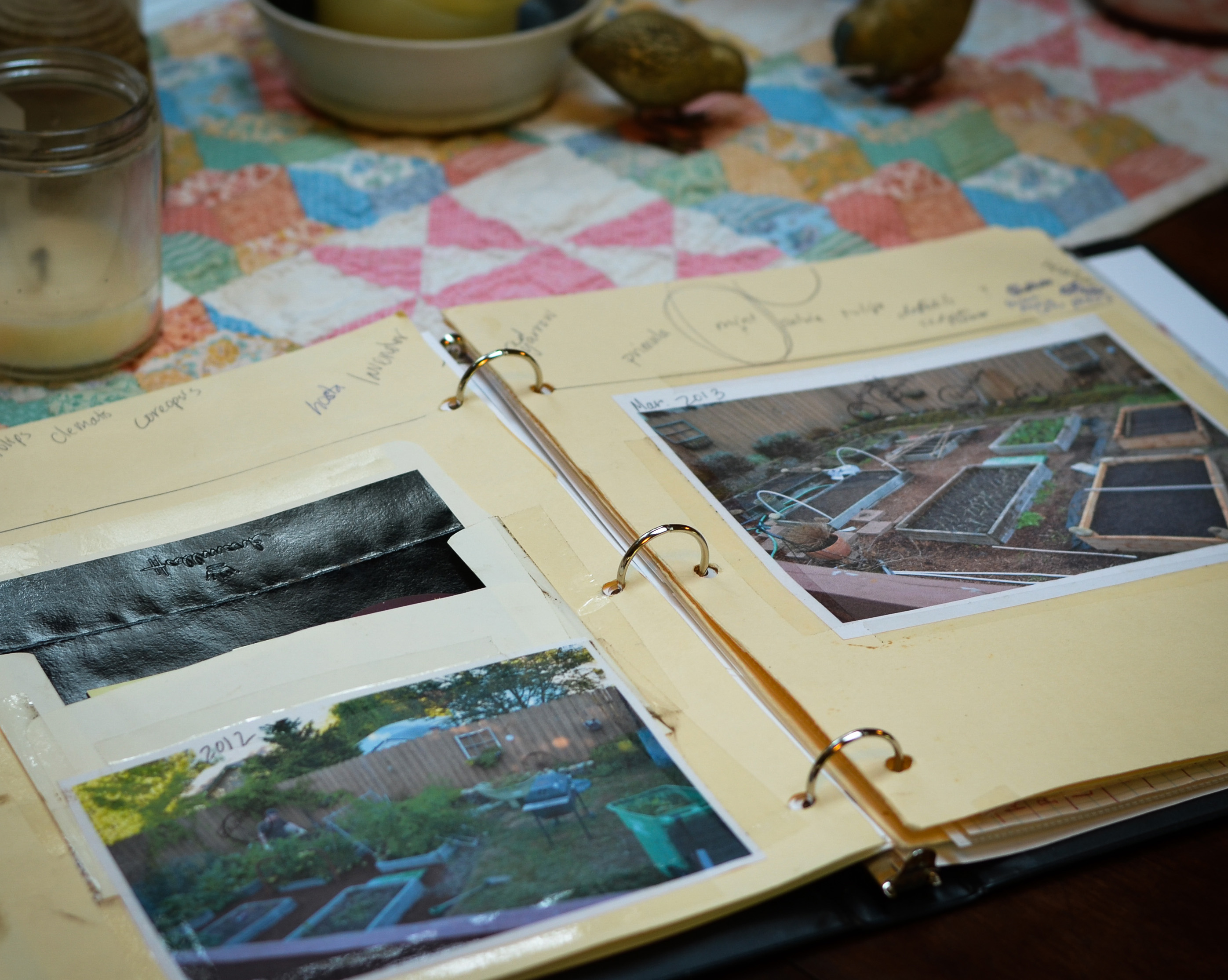 ... a big, messy, mud splattered, chronicle of my gardens over the years. My own journal has functioned as a way to remember favorite plants, document seasonal patterns, and track plantings. Over time, it has evolved into a creative place to sketch and write and has become a cherished piece of our family's history. I hope this offering will help you develop your own relationship with gardening in practical and meaningful ways.
This set of journal pages is an invitation to start your own garden planner & journal.


What's included?
A 35 page printable PDF, each page lushly illustrated with my watercolor paintings, which - as an enthusiastic lover of both gardening and journaling - I hope you'll find is a beautiful way to document your love for watching things grow.


Several journal pages are intended to help you explore setting intentions for your garden, living in harmony with nature, and creating a personal and unique sanctuary.


Practical pages are set up to help manage seed inventory, track your plantings, budget expenses.


Seasonal checklists keep you on track all year long.
Frequently Asked Questions
Can this be printed into a bound workbook? Yes, but I like printing the pages individually so I can use them in the order I prefer, and by season. Also, if the pages get messy (as they often do sitting outside while I plant) then I can reprint as needed and add to my binder.
Is the binder included? Not at this time. But I'm researching sources for customizable, green binders as we speak.


Is this journal for beginner gardeners? This planner & journal is appropriate for gardeners of all experience levels. However, this is not a handbook or instruction manual.


Can this be used in the southern hemisphere? Yes. There are no specific dates in the journal.
Is this journal appropriate for children? Yes. This journal is appropriate for humans of all ages. With a little guidance it would be a great way to introduce children to gardening as a mindfulness practice.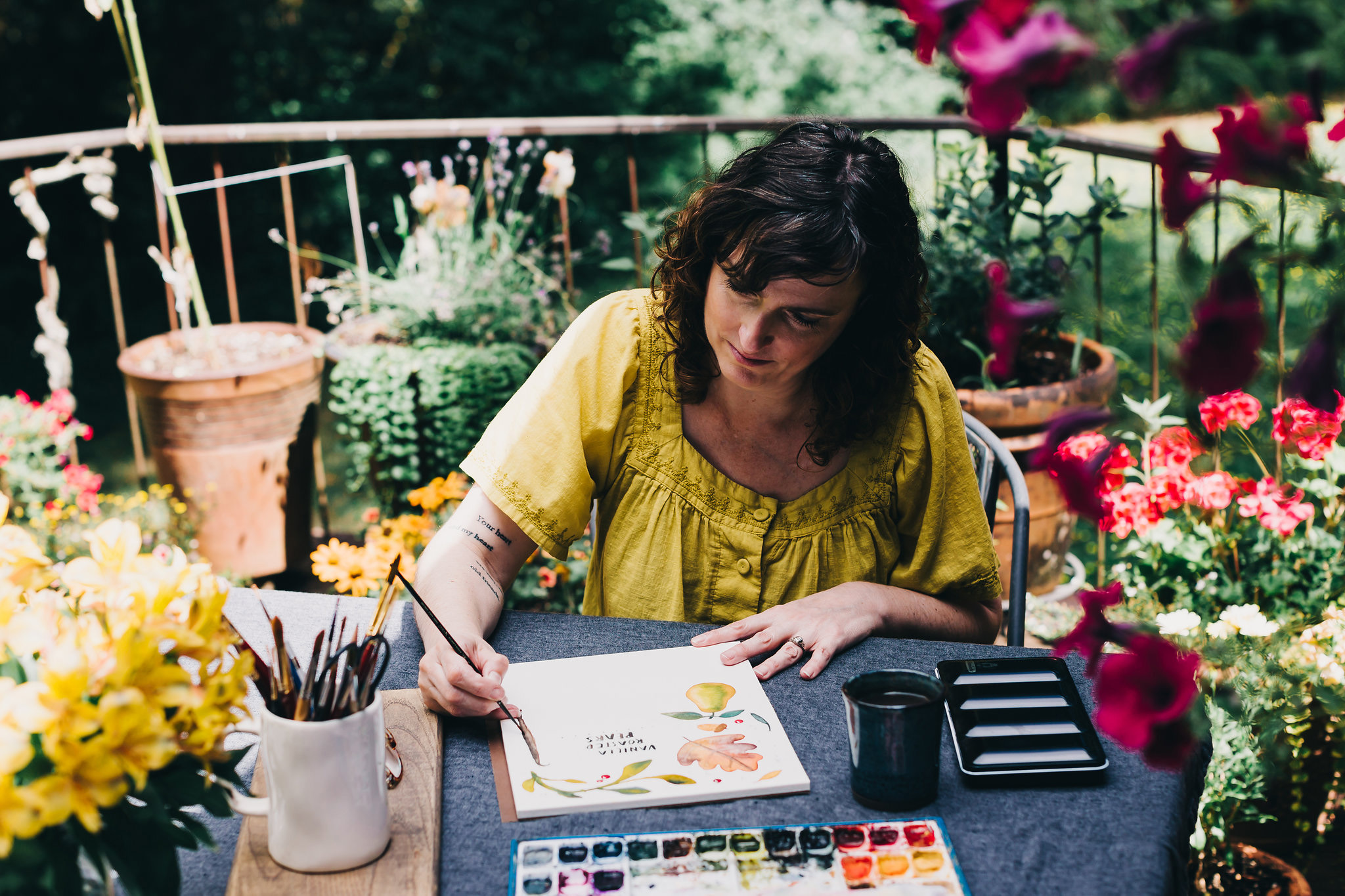 Painting is the way I celebrate all the little truths this world has to offer: the immense potentiality held within a tiny acorn, the cycle of the moon, the subtle meaning expressed in a poem or a simple act of kindness that changes someone's outlook. Through my art I seek deeper truths and understanding about what it means to be human.
I live surrounded by lush green landscapes outside Portland, Oregon with my husband and our extremely photogenic cat, Steinbeck.